WE'RE BACK! Workshops are here again!
Posted by Shereena Starmer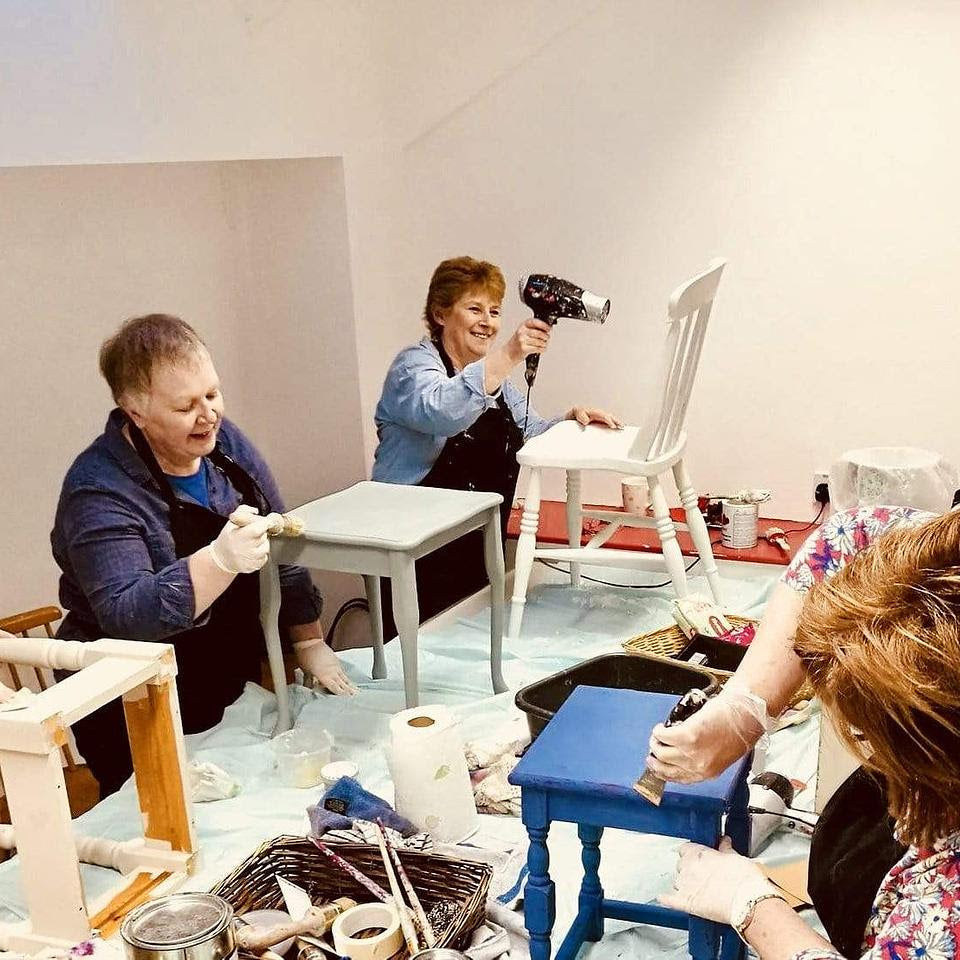 Workshops Are Here Again!
We have tweaked our popular 'Bring A Piece' workshop - cutting down on some of the fluff to make it more affordable but just as useful and fun as before!
UPCOMING BRING A PIECE WORKSHOP DATES
Saturday 12th November 2022 10AM - 4PM
Saturday 21st January 2023 10AM - 4PM
You can purchase our workshops as gifts for the creative people in your life!
We will also be hosting a range of new workshops including small make and takes & evening paint & Tipple. More info soon, but If there is any particular technique or craft you would be interested in learning more about, have any questions about our workshops, or you run make and take workshops and would like us to host, we would love to hear from you. Just reply to this email.
Keep reading to find out about our Annie Sloan workshops!
Posh Chalk Special Offer!
Save 50% on remaining end of line 1st release decoupage papers and large wall stencils (overstock). No code required just head to the Posh Chalk section and view them under 1st release decoupage and both stencil collections
Book 'The Annie Way' Workshop Today!
Having dug through the Annie Sloan archives check out the above pic! These techniques are still strong today and very much the Annie Sloan Way. I'm training with Annie Sloan next month so that I get the sign off to offer Annie Sloan specific workshops. I'm so excited to get started with these!
Gain skills and confidence with our The Annie Way Workshops. Giving you the confidence to achieve unique colour mixes and quality finishes. And of course, having fun!
New Fusion colours coming very soon! Take a closer look on our latest blog. We have some testers available to order but 500ml sizes should be with us 2nd week of October fingers crossed!

If you would like to get your colour requests into us just reply to this email and can add you to the wait list.
Ireland and Europe Updates!
We finally have a way to get our parcels to Ireland!! We would LOVE to reconnect with any of our Irish customers who used to order from us before Brexit as we have found a fantastic solution to get parcels to Ireland. It doesn't cost the earth and takes around 10 days to get to you!
This also applies to the rest of Europe. Although we have been shipping to Europe, we know it hasn't been as easy as it use to be -  and we are super excited to offer our overseas customers the ability to shop with us again!
The new shipping option will be in place in the next few weeks... watch this space!
If you used to order from us but stopped since Brexit lets reconnect! Drop me a line! What can't you wait to get your hands on from Shabby Nook?