Dreamy Daydream Apothecary by Brushed By Brandy!
Posted by Shereena Starmer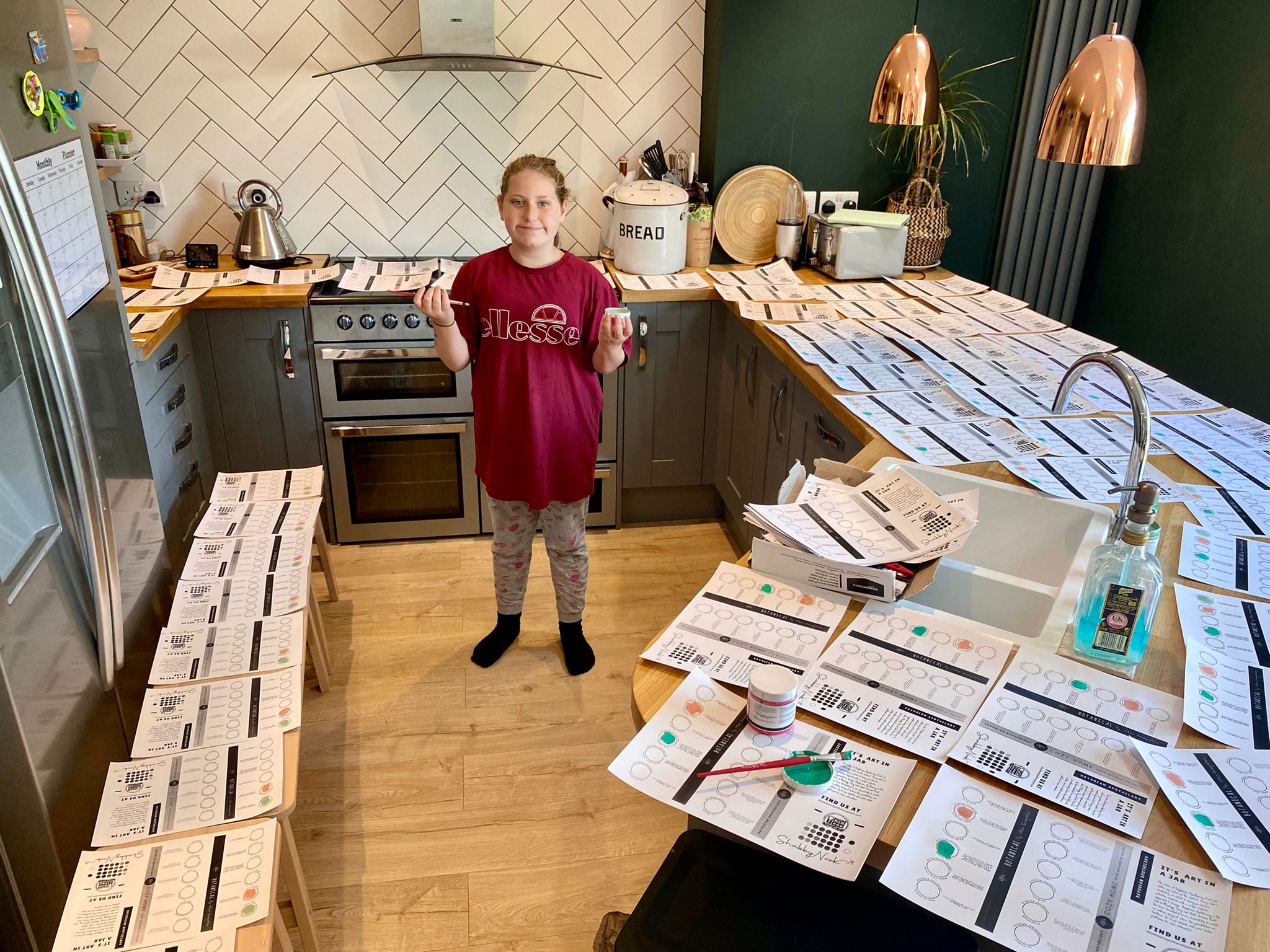 Feeling Dreamy

It was Operation Colour Card Creation at Chez Shabby Nook at the weekend! Eliza did a fab job helping to paint Daydream Apothecary colour cards for Painter's Business Academy. which is taking place 2nd - 4th September.

Colour cards made with real paint samples give you a much truer representation of paint colour. If you're at the PBA - pop along and get one!
Daydream Apothecary's highly anticipated new collaboration with Brushed By Brandy, Cozy Home, is now in the UK! We are just waiting to receive our delivery and we will then be sending them directly out to those that pre-ordered.
Look at this gorgeous, cosy range and place your order!
End of Season Sale Still On!
Our end of season homeware sale continues - there are amazing bargains to be had! Spruce up your decor and check out the sale!
Events!
We will be at the Painter's Business Academy from 2nd - 4th September- so if you're going please do pop along for a natter! I'm looking forward to meeting more people from the painting, upcycling and crafty community!
And next week we will attending the Autumn Fair at the Birmingham NEC. Let me know if you're going too!