Nooky Gossip 72: Christmas Gift Guide!
Posted by Shereena Starmer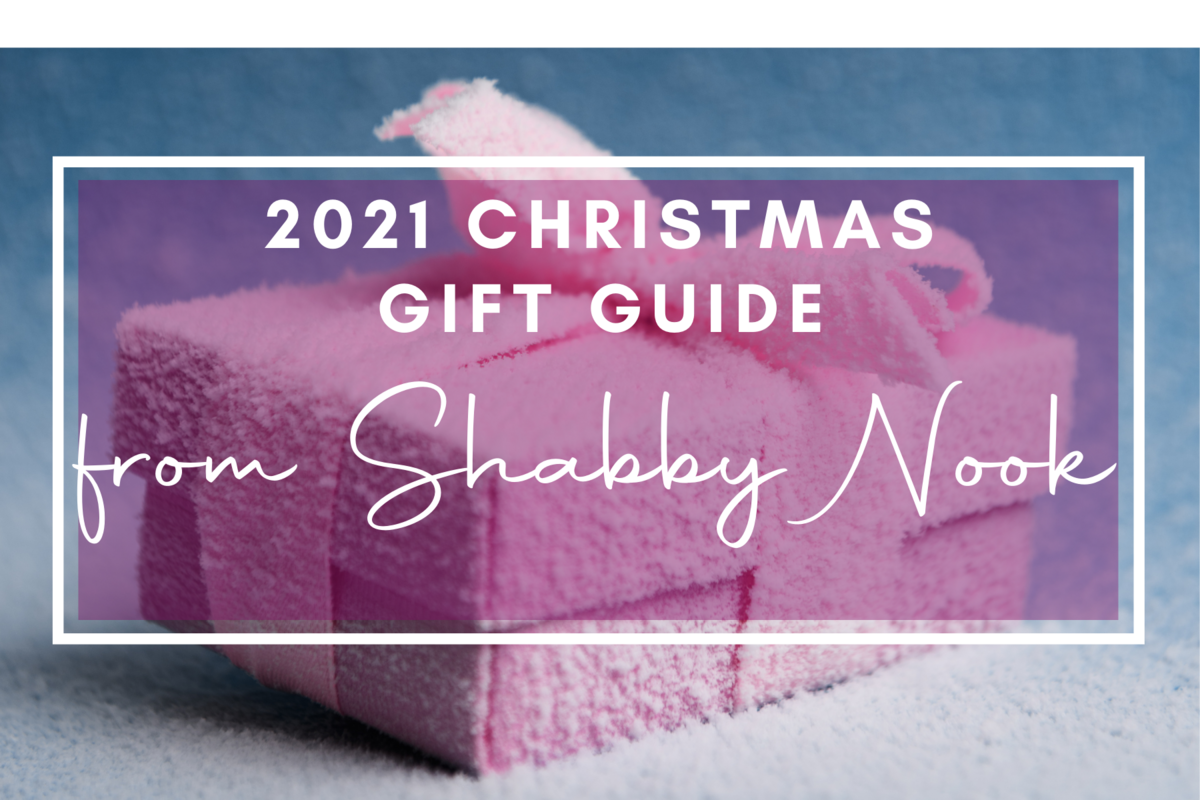 The Holidays Are Here!
We've extended our homeware and gift range and with Christmas just around the corner it seemed like the perfect time to put together our 2021 Christmas Gift Guide!
You'll find gifts to suit different budgets and décor - and don't forgot we also have gift vouchers that are valid for 12 months from purchase and these can be redeemed against any collection or workshop!
Lime & Ginger Candle - Bombay Duck
We love this stylish scented candle that comes in its own resusable hammered metal pot with a gift tag. With a burn time of 66 hours it makes a fab gift for many occasions!
Bamboo Floor Lamp with Paper Diffuser
Ethnically inspired, this beautiful bamboo floor lamp is the perfect centre piece for any chilled, boho setting. Approximately 54cm high and 105cm circumference.
Gift Card Voucher Shabby Nook
If you're not sure what to buy for the fussy furniture painter in your life (or perhaps you would like a loved one to buy you something but you're not sure what yet!) Shabby Nook Gift Cards are a great idea! Redeemable against any of our collections including our workshops!
Plant Pots & Tealight Holder - Gisela Graham
These gorgeous plant inspired plant pot covers and tealight holder make a great gift for that person who has everything - bet they don't already have these! They are glazed, high quality and perfect for hiding indoor plant pots and adding a gentle tealight glow.
Hand Painted Rainbow Doormat - Bombay Duck
Gift a rainbow doormat to a special friend so they can give 2022 visitors a cheerful welcome! They're made of 100% natural coir from coconut husks and use Azo-free dyes to make them environmentally friendly.
Art Deco Fan Photo Frame - Gisela Graham
Who doesn't need more photo frames in their life? Get those photos off your phone and into a frame and gift a loved one with a special memory in this stunning art deco inspired gold coloured frame.
Black & Gold Scalloped Mug - Bombay Duck
An amazingly high quality china mug that has the old-fashioned feel of your grandmother's favourite tea-cup but brought slap bang into the 2020s. Coming in a gorgeous gift box it truly makes a stunning gift!
Bubble Glass Candle Holder - Gisela Graham
This glass candle holder is versatile - it can hold a standard tapered candle or a tealight depending which way up you have it! It's bubble glass design adds a chic touch to interiors. Fabulous for Christmas!
Bertie Hexagonal Photo Stands - Bombay Duck
An update on the photo cube, this super cute hexagon photo holder is handy for polaroid pictures or use it as a place-card holder. Available in 3 lovely colours, a stylish treat for a stocking filler!
Ooty Incense Sticks -Bombay Duck
These take incense to a whole new level of sophistication, using the signature Ooty blend of English and Indian scents, mixed by Louise, Bombay Duck London's French parfumier.
Compact Mirror & Pouch - Gisela Graham
A pretty little mirror and pouch in the design 'Meadow Flowers' by Gisela Graham. Perfect to pop in a handbag!
Bertie Enamel Pentagon Knobs - Bombay Duck
Add the finishing touch to a friend's renovation by treating them to quirky and fabulous cupboard door handles from Bombay Duck!
Furniture Painting Starter Kit - Dixie Belle
Everything budding furniture painters need to get started on their first project! There are 6 options colour options to choose from that compliment each other and blend effortlessly.
Brush Keeper - from Cling On!
Ideal for storing bushes in between uses and perfect for the painters in your life! Help brushes keep their shape and prolong their life. Compatible with other brush brands.
Painters Workshops Are Back in 2022!
We are so excited to announce that our workshops are back up and running and by popular demand our first workshop back is a "Bring Your Own" Beginner's Furniture Painting Full Day Workshop running on the following dates:
Saturday 15th January 2022
Friday 4th February 2022
Saturday 5th March 2022
Wednesday 6th April 2022
Are you new to furniture painting? Have an heirloom that doesn't go with your home décor? Dabbled with painting but haven't achieved a great result? Then this is the workshop for you! Paints and tools will be provided for you to paint your own piece under Shereen's guidance and expert advice. If you wish to add further decorative accents this can be purchased at a discounted rate.
The workshop takes place in our private workshop area at the rear of our shop at 82 High Street, Burton.
Workshops would also make an amazing gift for anyone new to furniture painting - and our gift vouchers can be redeemed against workshops!
For further information on this fab workshop and to book your place click the button!