Nooky Gossip 53! NEW Fusion Colours! NEW Posh Chalk Pigments! Zibra Brushes! Ibiza Sunset Nest of Tables!
Posted by Shereena Starmer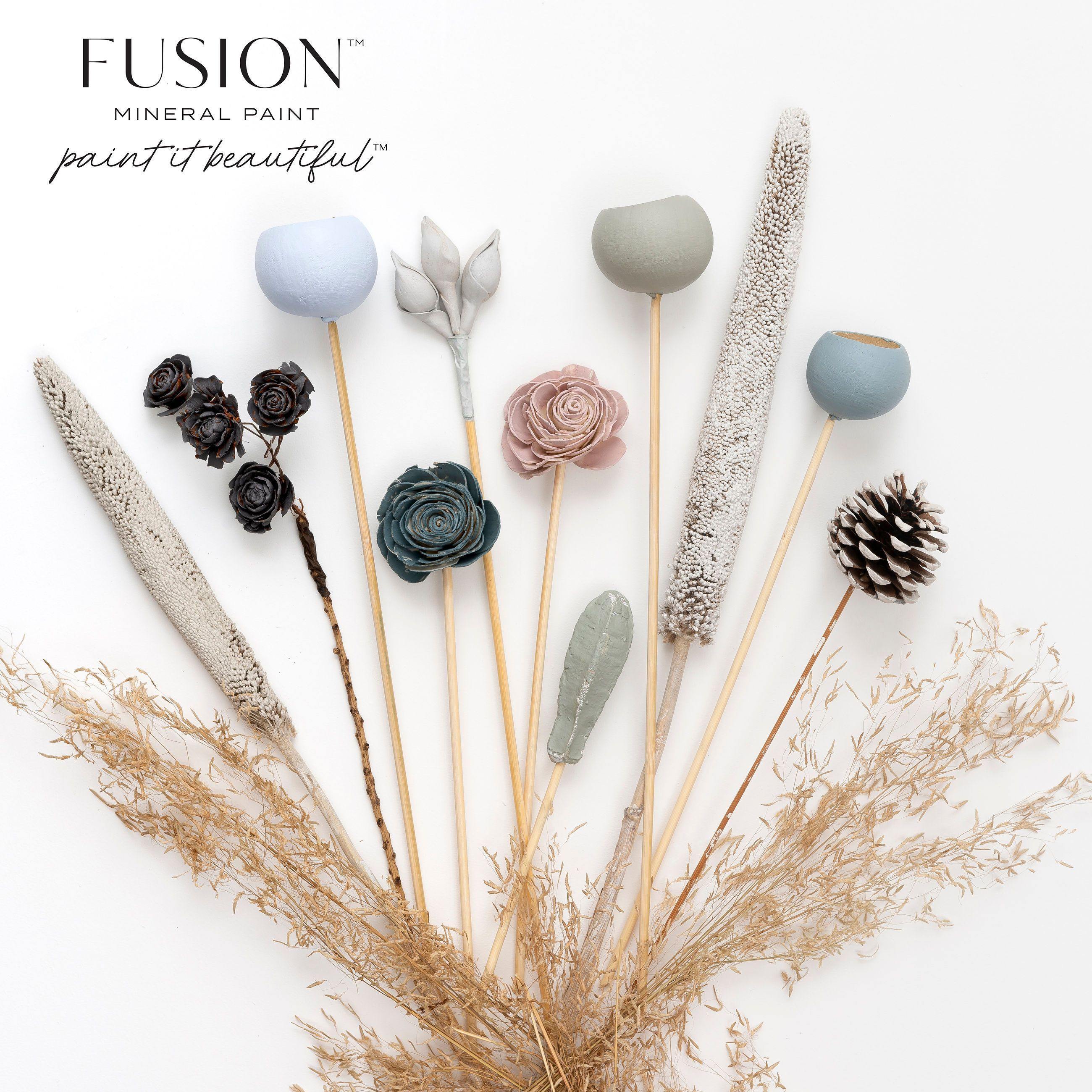 NEW Fusion Mineral Paint
Be the first to try out their new colours!
Fusion Mineral Paint are releasing 11 stunning new colours! The inspiration behind these beautiful new furniture paint colours is the romance of the rolling countryside. Fusion Mineral Paint's new colours evoke whimsy and serenity. They are soft and muted, and have both warm and cool shades. The colours work in harmony together or on their own. Just look at these enchanting new shades - from left to right this arrangement has been painted with Chateau, Hazelwood, Mist, Blue Pine, Cobblestone, Rose Water, Bellwood, Eucalyptus, Victoria Lace, Paisley and Cashmere.  I can't wait to get my hands on them all!
NEW!
.
We're now stocking new shades of Posh Chalk Pigments - gorgeous Green Pthalo, vivacious Violet and radiant Red Carmine - and restocked our other shades! Mix with Posh Chalk Pigment Infusor (or any varnish, top coat or wax) to create the perfect metallic finish!
RESTOCKED!
.
Zibra Brushes have been restocked at Shabby Nook! These are so comfortable to use thanks to their ergonomic design! They also give an amazingly smooth finish and are built to last. It's no wonder they've been so popular since their arrival in the UK!
How fab is this Ibiza Sunset?! It's making me want a Sex on the Beach or two... oooh err (I'm talking about the cocktail)! This nest of tables was transformed by Gayle Moore and luckily for us she shared them with us on our Facebook Group!
Gayle painted the tables in
Midnight Blue
by Fusion Mineral Paint and used tape and an ombre effect to create the sunset with Dixie Belle Chalk Paints in
Plum Crazy
,
Peony
,
Flamingo
and
Daisy
. I love how the design continues from the big table to the small table. Absolutely stunning and so clever!
For more furniture painting and crafty inspo join our private Facebook Group - Furniture Painting Hub with Shabby Nook! Share your creations, see what our members are up to and get inspired!
Want to get our weekly Nooky Gossip emailed to you each week? No problem click the link below:
I would LOVE to hear what other paint related tips, tricks and treats you would like to know about!