Nooky Gossip 19! Early Black Friday! Gemstone Mousse! Gray BOSS! Whitson's Primer! Popular Fusion Restock! Advice and Delivery Updates!
Posted by Shereena Starmer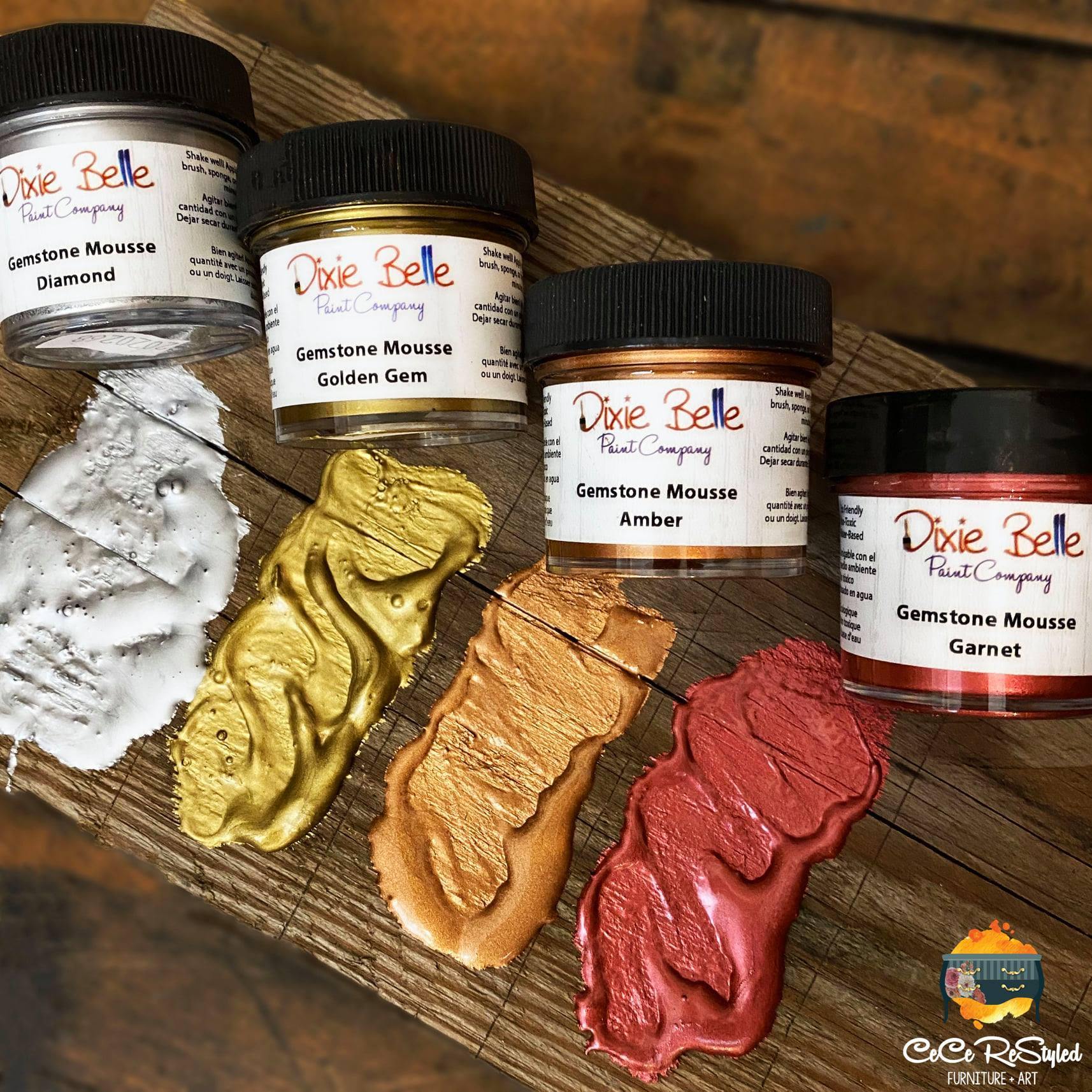 Here at Shabby Nook we like to be ahead of the crowd, which is why we're launching our Black Friday a week before everyone else!
Treat yourself to some early Christmas presents or get just what you need to finish that last minute project before the festive period really kicks in with a fabulous
 

10% OFF EVERYTHING
purchased online on
 

Friday 20th November 2020
. That's right - the Early Black Friday Sale is 10% off every product from every line available on the website!
There is no code required, just visit the website on Friday 20th November 2020 and get stuck in! The Early Black Friday Sale is for ONE day only!
This will be the only site wide sale offered this season but l
ook out for another brand specific deal being announced over the weekend!
The brand spanking new
Gemstone Mousse from Dixie Belle Paint Company
will be here imminently - we expect it to arrive in store this week! We are still taking pre-orders for those wanting to be one of the first to try this amazing new product. Gemstone Mousse is water based, highly pigmented, rich and creamy in texture and the perfect product for adding bling all year round, not just at Christmas! It comes in 4 fab colours - Diamond, Golden Gem, Amber and Garnet. Perfect for highlighting detail on furniture and embellishments.
New Gray BOSS from Dixie Belle Paint Company
is great for using on pieces with red undertones and darker colours! Gray BOSS neutralises undertones and boosts colour appearance. If you've ever tried to paint over mahogany or cherry wood, you will know how important this stuff is!  BOSS Blocks Odours, Stains, and Stops bleed through. This colour is brand new to the market and is expected in store this week. Pre-order today!
These stunning dark colours have been selling like hot cakes recently - make sure to get your order in whilst they're still in stock!
This stuff is really popular with our customers. It's a bridging primer designed to allow application of water based paints over problem surfaces like factory finishes, cellulose lacquers, melamine, tiles,  polyurethane varnishes, and plastics. Ideal for kitchen cabinets and high use areas.
Got A Question?
Looking for advice on how to use a particular product or technique?

Here are some great places for you to look:
In the

 

Facebook Group! This place is a treasure trove of painty knowledge and our members are keen to share their own experiences and advice to help others. Shereena also does live demos and chats within the group.
The

 

website. We try to answer frequently asked questions or give tips on how to use a product within the product description.
Our

 

blog! We have blogs on achieving the perfect white finish, using transfers, painting kitchens... the list goes on! And the blog is being updated on a regular basis with new content.

Have a delivery query?

Please wait an extra couple of days as delays are currently being experienced across all postal carriers nationwide. This is beyond our control.

Royal Mail and Parcel Force are unable to guarantee any delivery times due to COVID and this is unlikely to improve in the run up to Christmas.

Orders are being processed by Shabby Nook within 1-2 working days, but delivery is delayed once they are with the postal carrier.

Thank you for your continued patience and understanding concerning any delays in delivering your purchases.
Want to get our weekly Nooky Gossip emailed to you each week? No problem click the link below: