Nooky Gossip 9: A Paint Machine! Silk All-In-One Mineral Paint! Creative Powders!
Posted by Shereena Starmer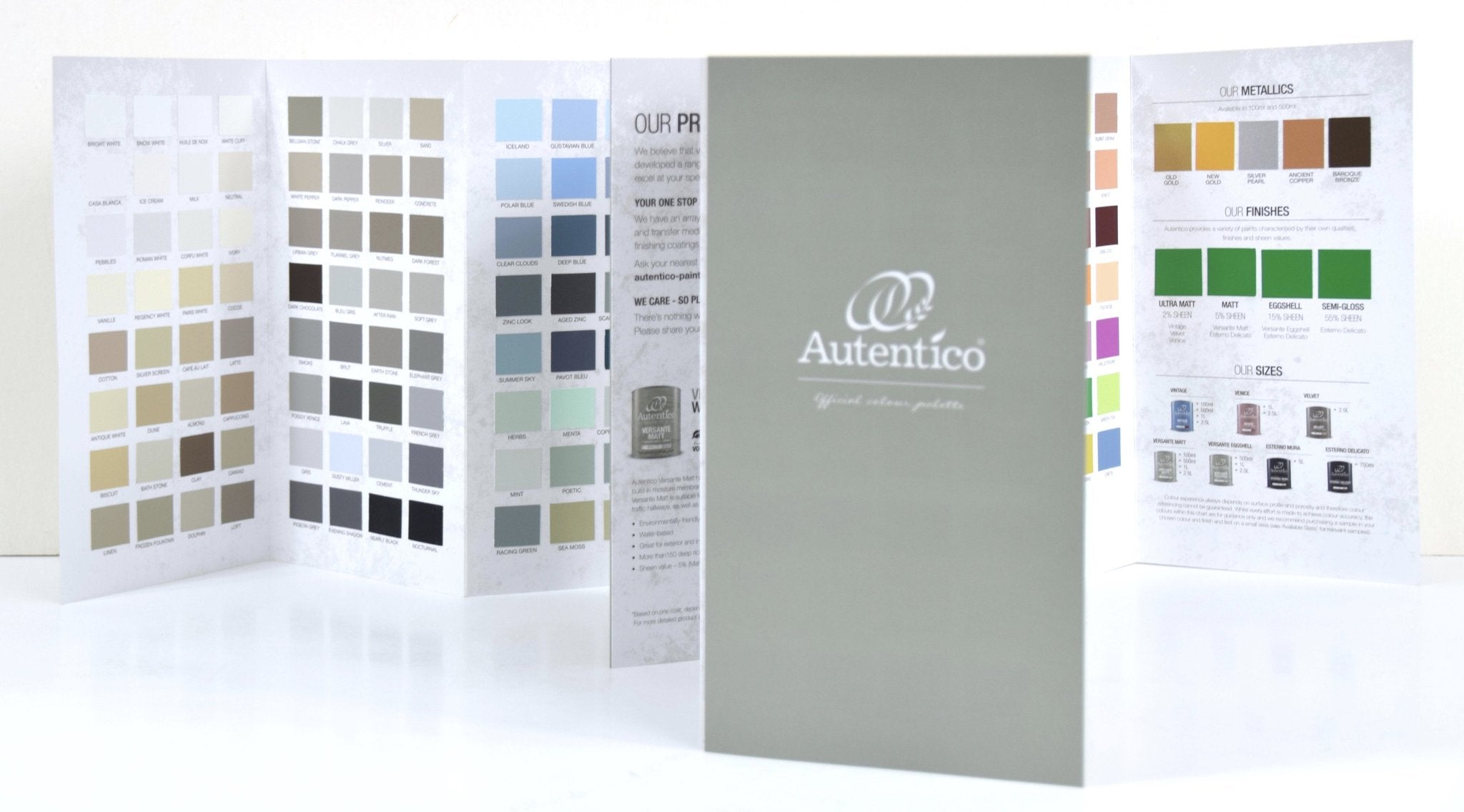 Exciting News!
I am thrilled to let you know that very soon Shabby Nook will have its very own PAINT MACHINE! Woooo!
This is massively exciting news for us! We can't wait to bring our lovely customers even more choice and become a one stop shop for all your painting, decor and DIY needs! We will be able to offer you an even more customisable and tailored service than we do now - with the paint machine we can mix 160 different colours of paint from the
Autentico
range in all the different finishes, from tester pot size all the way up to 2.5 litres! Amazing!
Keep your eyes peeled for updates - we will let you know once it has arrived in the studio!
New Dixie Belle Paint Launch
As avid Nooky Gossip readers will already know, Dixie Belle Mineral Paint has recently launched a new paint range -
Silk All in One Mineral Paint
. This new paint product has been tried and tested by professional furniture painters who have already given it fantastic reviews!
When using this paint, prep like you would before using Dixie Belle Chalk Mineral Paint (don't forget surfaces should always be cleaned properly!) Click 
here
 for more details on how to use Silk All in One Mineral Paint.
The studio will receive its first delivery VERY SOON - not much longer for you painty peeps to wait!
To see more pics of this fab paint in action - head over to my blog! 
Silky Smooth!
Some lucky peeps have had the chance to try out the 
Silk All-In-One Paint
already! Including Facebook Group member Linda Leetham. Lucky Linda has transformed this plain pine chest of drawers into a beautiful blue showpiece fit for any home! The paint colour is called Harbor. Linda commented that 'this colour is amazing!' and said that she 'can't wait to use it again'. Linda also praised its fab coverage - I think this paint is going to be VERY popular! Congrats Linda, these drawers look gorgeous!

We're looking forward to seeing future transformations from the Silk paint range! There are a few others in the Facebook Group who have already got stuck into Silk All-In-One Paint projects – join the group to see their silky creations!
 
Feeling Rusty!
 

Did you know you can create spectacular rust effects without using dangerous, corrosive, or acid ingredients? Well, you do you do now! Just use 

Autentico Rust in

 a Jar pigmented powder! It's so easy to use and is fab for bringing an antique look to your home decor. Press the powder into wet paint or use alongside Rust In A Jar - Base Coat. There are 3 different rust coloured pigments to choose from. Available to buy now!

 

 
Getting Fizzy!
 

Create incredible "paint craters" across any indoor wall, furniture surface, lamp base or mirror by mixing 10-30% of 

Autentico Sea Salt Fizz

 with your paint. 

Or for a fun technique, throw some onto still wet paint and watch it react and fizz up to create a textured finish! You can even add the Sea Salt Fizz to other creative powders, like Rust in a Jar, to create a rough, corroded looking surface. Get experimental and creative today!

 
Want to get our weekly Nooky Gossip emailed to you each week? No problem click the link below: