Nooky Gossip 8: Painting fabric - from chairs to blinds! Whitson's stock updates!
Posted by Shereena Starmer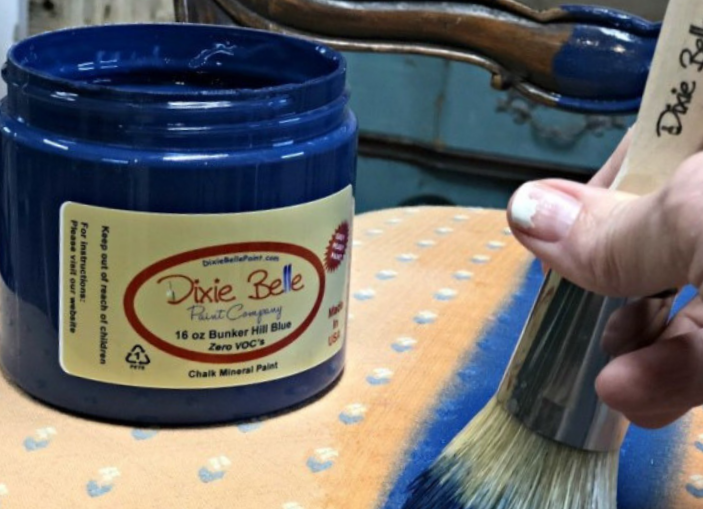 Fab Fabrics!
Ever seen an unloved piece of upholstered furniture that was just crying out to be restored, but you passed up the opportunity because who wants the time and expense of re-upholstering? Want to know a secret? It doesn't always need re-upholstering - you can paint the fabric instead and create a one of a kind piece that also saves you time and money! WIN WIN!!
No, I'm not joking - you really can paint on fabric! From sofas, to blinds, to ottomans and beyond - if you want a refreshed look, you can achieve this with the help of chalk paint and sanding paper! You can paint it all one colour, get creative with patterns or even unleash the artist in you to create a truly unique handpainted masterpiece!
Head over to my blog to read my easy step by step guide to painting fabric with chalk paint!
 
Stock Alert!
 

The larger size of

 

Whitson's Universal Lacquer

 

is now back in stock! This stuff is fab for sealing all types of metallic leaf so it doesn't tarnish- whether you are using precious metal or imitation metallic leaf. It is also superb to use with

 

Posh Chalk Pigments

. The lacquer has excellent film properties and dries to a hard, but flexible film. You get all the protection and lose none of the bling with this lacquer! Get yours today!

 

 
Stock Alert!
 

Our favourite primer to use for kitchens, 

Whitson's Primer

, is back in stock! This primer is designed to allow you to apply water based paints over problem surfaces such as factory finishes, cellulose lacquers, polyurethane varnishes, tiles, melamine and plastic. It acts as a bridge between the surface and the furniture paint for absolute maximum staying power. The perfect fix for those pesky problem surfaces!

 
Blindingly Beautiful!
Take a look at this blind being expertly modelled by Betty! Who would have thought this blind had previously been clotted cream yellow? Incredible! Facebook Group member, Lesley-Jane Carruthers completely transformed the blinds by painting them in
Mason Dixon Gray
by Dixie Belle Paint Company and stencilling them with her logo. Lesley-Jane watered down the paint to a 1:1 consistency, painted two coats on either side and then sanded them down with an ultra fine pad to remove the gritty feel. Lesley-Jane says it 'saved me a fortune, super pleased with them! Betty looks quite chuffed too!' We're not surprised, they look so chic and you would never know that they had been painted! What a fab idea! For more fab ideas and inspiration, make sure to join our private Facebook Group by hitting the button below!
Want to get our weekly Nooky Gossip emailed to you each week? No problem click the link below: