Nooky Gossip 89: May Inspiration, Dixie Belle Fall Colours Sale And New Dixie Belle Stains!
Posted by Shereena Starmer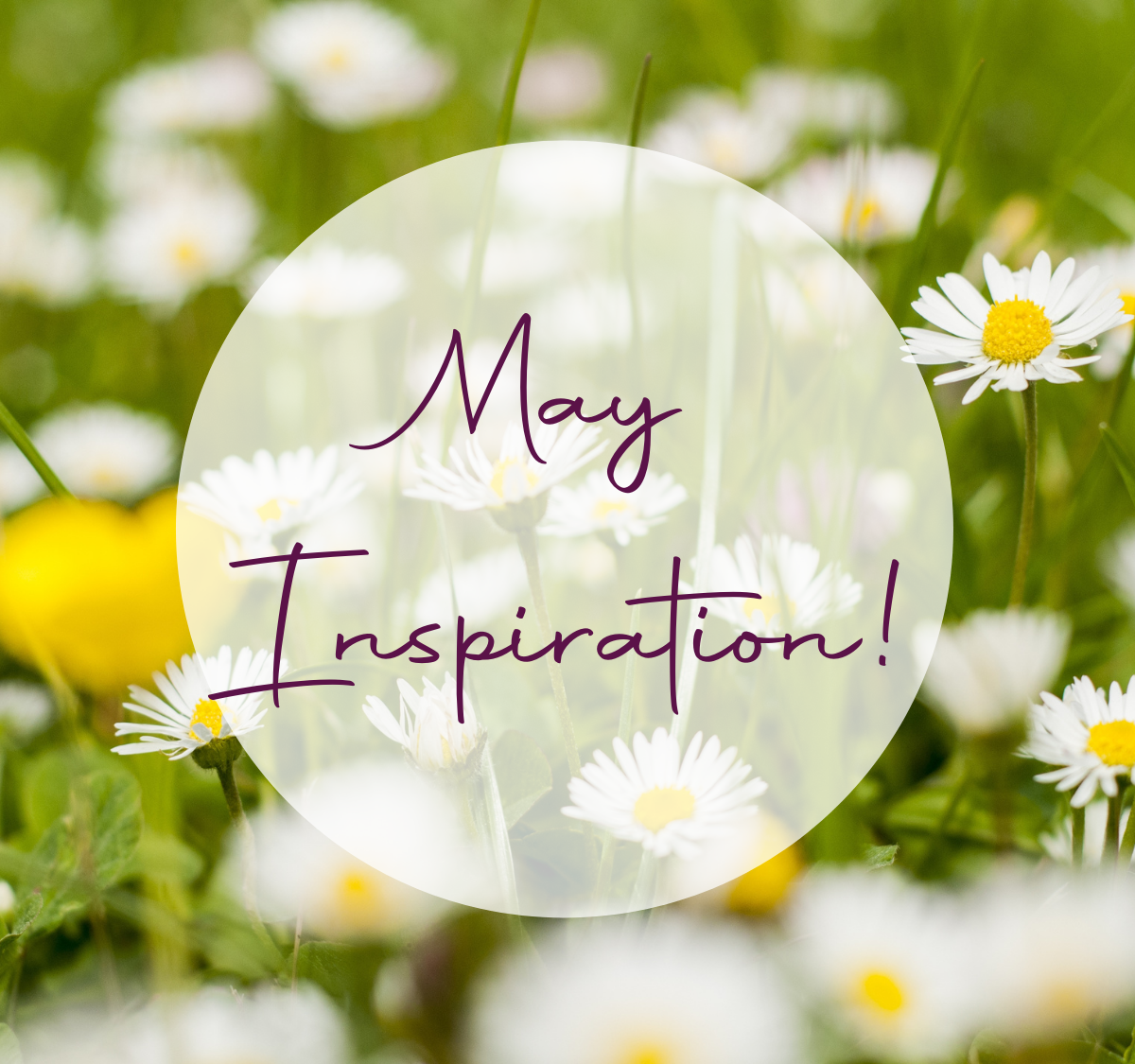 It's turned warmer, the sun is out and we're back in our gardens for bbqs, drinks and sun worshipping! Is your outdoor space looking a little lacklustre? Could it do with a bit of a zhuzh? Give it a spruce up by getting creative with paint and other products from Shabby Nook!
Chalk and mineral paints are all perfect for outdoor projects, and Dixie Belle Silk Mineral Paint, Fusion Mineral Paint and Posh Chalk products don't even need a top coat! You can paint wood, plastic, metal or ceramic surfaces. Just make sure to remove any loose paint and give things a good clean and prep before you start. Here are a selection of upcycled garden projects that have caught my eye.
A dull red plastic chair was transformed to something soft, chic and stylish with Inglenook by Fusion Mineral Paint.
Old fashioned metal flower pots were brought up to date with Fusion Mineral Paint. A coat of Ultra Grip was applied first to help the paint stick to the smooth surface. An undercoat of Upper Canada Green gave a nice clean looking surface to dry brush with metallic paints.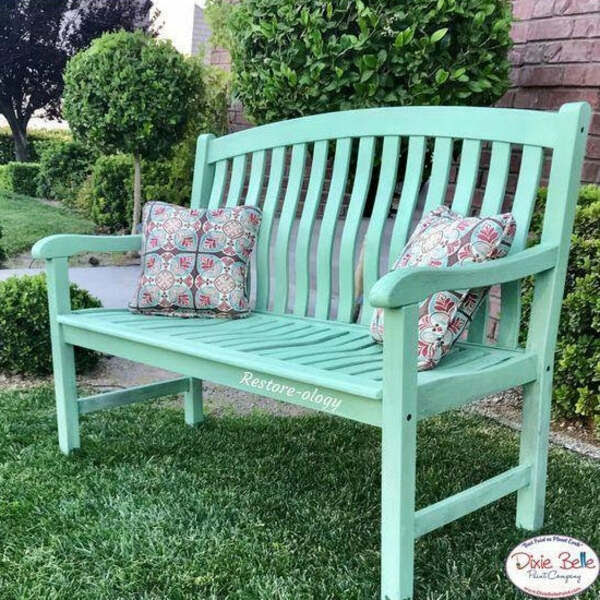 A garden bench is freshened up with Dixie Belle Chalk Paint in Mint Julep.
Dixie Belle Paint Fall Colours Limited Edition - SALE!
September 2021 saw the limited release of 5 autumnal shades from Dixie Belle Paint Company. These colours have now been discountinued but we still have some available at Shabby Nook - AND they currently have 25% off! Get yours before they're gone! 
Voodoo Gel Stain - Au Naturel!
Voodoo Gel Stains are a water-based, translucent gel stain with no odour and a new colour has been released - Au Naturel! This is a light and airy tone that is perfect for creating a neutral, organic look. Voodo gel stain can be mixed with paint or wax or used alone.
No Pain Gel Stain - 2 New Colours!
Dixie Belle Paint No Pain Gel Stain is an oil-based gel stain that provides deep and rich coverage. It is easy peasy to apply! Use on painted or unpainted surfaces. Now available in Golden Ash (a light gold) and American Honey (a warm gold)!
We regret to announce our event with Jonathan Marc Mendes scheduled to take place on Sunday 22nd May has been cancelled due to unforeseen circumstances. Ticket holders please check your inbox and spam folders for further information.
Would you believe this cute pair of cabinets started out as orange pine? Connie Clarke from FAFF Designs transformed them to something really special using Dixie Belle's new colour Voodoo Gel Stain - Au Naturel.
The insides and back of the cabinets had previously been painted in thick gloss - so Connie cleaned them up with White Lightning and gave them a good sanding down. She painted the inside and back in Dixie Belle Silk Paint in Serenity. The front, sides and top she stained using Voodoo Gel statin which gives a stunning bleached effect. To add some interest she used stenciled the rear with Dixie Belle Silk Paint in Endless Shore and she completed the look with Best Dang Wax in Brown around the door frames and recesses. They look so beautiful!
Watch how Connie achieved this bleached pine effect look over on youtube!
Get inspired by fellow painty people like Connie over in our Facebook group by clicking the button below!