Nooky Gossip 85: Check Out Our Mother's Day Paint Bundle and Mother's Day Gift Ideas! 🌷
Posted by Shereena Starmer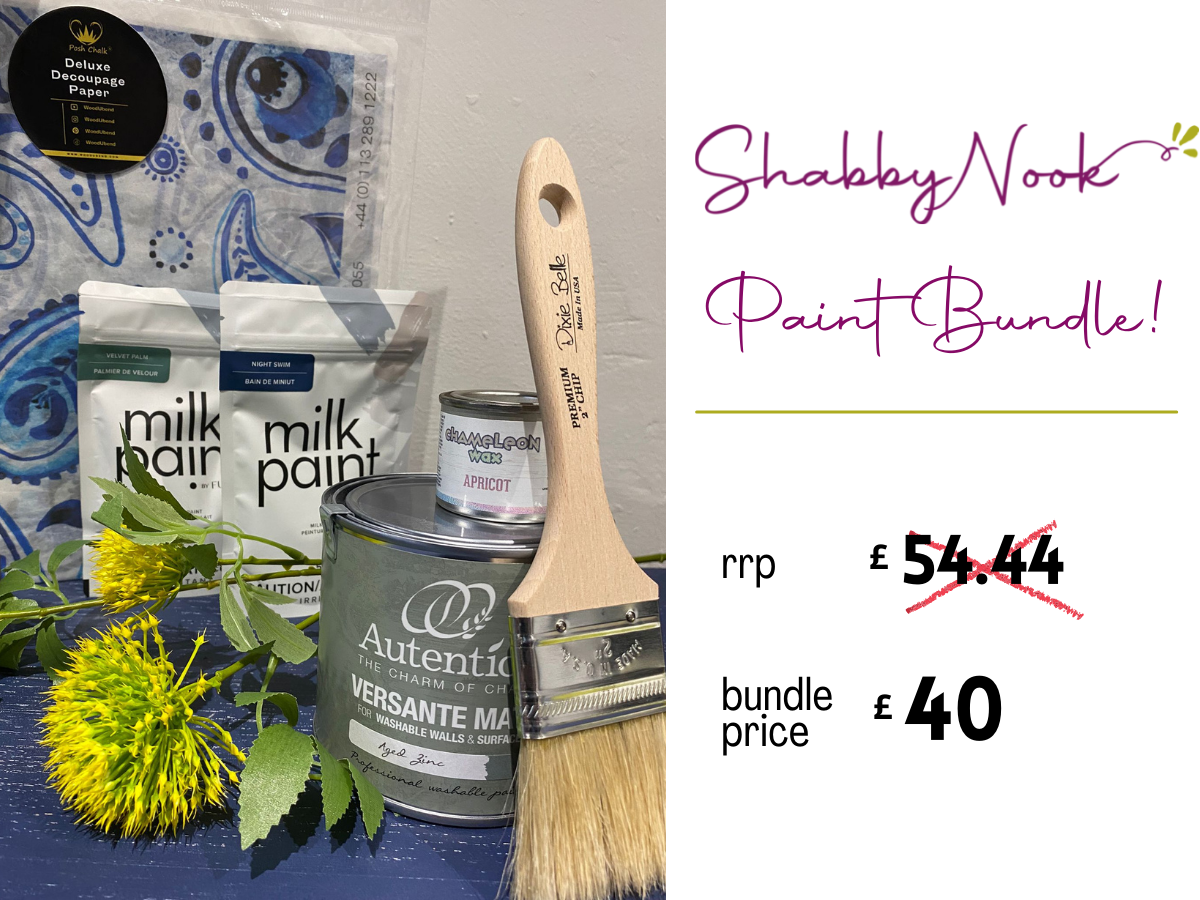 This is the perfect kit to inspire that next crafty project and you get ALL of that for just £40! Great quality products for a great price!
Pick from four colour palettes - Pastels, Pop of Colour, Dark and Moody, and Soft Neutrals.
The specific colours and designs will be picked at random but the colours and decoupage paper will be carefully picked to complement each other. It makes a gorgeous gift or a savvy way to top up your own upcycling kit!
Our mum's (and the other fabulous mother figure's in our lives) always deserve some love and attention, and with Mother's Day coming up there is no better time to get them something lovely to show your appreciation! Don't get her any old box of chocolates or supermarket flowers this year - why not get her something a bit more quirky, longer lasting and gorgeous for her home? We've pulled together some of our favourites in this Mother's Day Gift Guide. Happy shopping!
I hope you found that helpful and found the perfect Mother's Day gift! If you didn't find quite the right thing check out the rest of our homeware and gift range by clicking the button below - I'm sure there is something suitable for everyone - even those you think have everything!