Nooky Gossip 43! Recycled Packaging! Fusion PDF Guides! NEW Fusion Milk Products! Fusion Chip Brushes are Back! Posh Chalk Pigments Restock! Upcycled Planters!
Posted by Shereena Starmer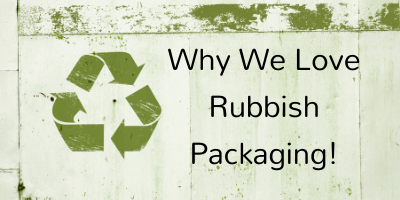 We are becoming increasingly aware of the need for us all to be more eco-conscious – and here at Shabby Nook we are looking into ways to reduce our carbon footprint and impact on the world. It will be an area we always look to improve. We already re-use boxes that our deliveries arrive in by cutting up them up to use as box toppers in our own parcels, and 
all the packaging we use in our deliveries is reused and/or recyclable
. But one thing we haven't done yet is shout about it and make sure our customers know this!
To protect against spillage and act as a cushion to prevent damage, we wrap paint pots in plastic bags when we post them out to customers. These plastic bags are sourced from the local Nestle coffee factory in Tutbury (sometimes you may even notice the whiff of coffee!) They are the bags that their coffee pot lids arrive in and they have to pay a company to remove and dispose of them. So, where possible, we reuse them as packaging! And the great news is they are 100% recyclable – just pop them in your recycle bin!
We also reuse the recycled cardboard fillers we receive with our delivery packages in the parcels we send out to customers. The only packaging we do have to purchase are the cardboard boxes as they need to be a specific size, but we are hoping to source these from a local company very soon to reduce our carbon footprint and help the local economy.
.
Next time you receive a parcel from Shabby Nook – don't forget to reuse or recycle the packaging!
We have some new PDF guides from Fusion Mineral Paint to help customers better understand how to prep surfaces, application tips, and how to choose a top coat!
 These guides are free to download.
.
What should you do before painting a glossy surface? How about dark wood? Or melamine? This guide explains when to use 
TSP
, 
sand
, 
prime
, or use 
Ultragrip
! It also gives you the hows and whys of applying paints and finishes in the right order for proper adhesion and fab results! Easy to follow and an essential reference guide.
Download Now!
You have options when it comes to top coating your furniture – including
 

Stain & Finishing Oil,
Tough Coat
, 
Hemp Oil
, and 
Furniture Wax
. But which should you go for to achieve the finish you want and is suitable for your surface usage? This guide has the info you need to pick the right protective layer and finish for your furniture!
We're now stocking Fusion Milk Paint accessories! Make your life even easier by mixing your Milk Paint in these 
cute cups
 with this even cuter 
mini whisk
! Each cup can hold up to a pint of prepared Milk Paint.
.
We are very pleased to say that we finally have Fusion 1" and 2" Chip brushes in stock at Shabby Nook! These are good value brushes and they work well for creating faux finishes, stippling and textured effects!
We have more Posh Chalk Pigments arriving soon! Mix with a top coat or 
Whitson's Universal Lacquer
 to make an easy to apply and highly pigmented metallic paint to bring some extra bling to your furniture and home decor pieces! Available in 6 colours.
Janette McKay returns to In The Spotlight this week with these fab upcycled planters! Apart from the plants everything you can see in these pictures has been recycled or pre-loved adding a unique touch to her home. The planters were rusty and dirty but Janette could see that with a good clean and some embellishment she could bring them back to life! So she gave them a good scrub with a wire brush and added Dixie Belle Gilding Waxes in
black
, gold, copper and bronze. The gold, copper and bronze Dixie Belle waxes are not commercially available in the UK so we recommend
Posh Chalk Patinas
 as great alternative to recreate this look. As you can see this simple and quick makeover was very effective - the planters look amazing! What could you spruce up to make a statement in your home?
For more paint inspo join our private Facebook Group today and see what our members are up to!
Want to get our weekly Nooky Gossip emailed to you each week? No problem click the link below:
I would LOVE to hear what other paint related tips and tricks you would like to know about!