Nooky Gossip 23! Smash Your Goals in 2021! Brand New Belles & Whistles Ranges from Dixie Belle Paint Company! Fusion Restock! Cling On Restock!
Posted by Shereena Starmer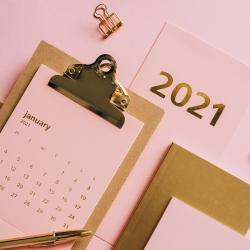 Smash Your Goals In 2021!
Did you know that here at Shabby Nook we provide more than a retail service? This year alone we have helped 10 new businesses get their websites up and running and provided business support to others in the paint trade. Previous clients have seen a huge growth in their business and we are now expanding this offering!
Calling all business owners!

Do you run a paint or craft related business? Looking for some business support, advice and ideas? Want to work smarter, not harder in 2021?
Sign up to receive our business support emails
here
!
 Ready to get online?

Wish you had a website but don't know where to start? Think you don't have the time to get a fancy yet functional website up and running? Lacking the confidence in your technical abilities? Then we have just the thing for you! In January 2021 we will be running an intensive course to get your business online ASAP! It will include Q&As, demos, and training. All websites will be built in Shopify. Further details coming soon!
Register your interest in this course by clicking
here
!
NEW: Silk Screen Stencils!
We are now taking pre-orders for the fabulous brand new 
Belles and Whistles Silk Screen Stencils
 from Dixie Belle Paint Company. They come in 6 dfferent design themes, including botanical and boho, and there are 3 separate stencils with complementary designs in each pack! Each pack also comes complete with a squeegee hand applicator. These reusable and adhesive stencils produce sharp crisp lines. Pre-order yours todays! Expected in store at the end of the month.
NEW: Scarlet Brush!
We are taking pre-orders for yet another fantastic new product from those clever people over at Dixie Belle Paint Company! The 
Scarlet Brush
 is a must have for creating soft blended effects or for high quality flat finishes. Made in Italy with funky technology the high quality silky synthetic bristles give a smooth, even finish with minimal brush strokes. AND it looks absolutely gorgeous! Pre-order yours now at Shabby Nook! Expected to arrive end of December.
NEW: Chameleon Wax!
We're now taking pre-orders for the brand new 
Belles and Whistles Chameleon Wax
 from Dixie Belle Paint Company! These mesmerizing and super fun waxes are iridescent gilding waxes that shimmer in subtle shades of Lilac, Apricot and Cactus to bring out the natural highlight of your project. This dazzling oil-based wax is set to make any piece glow. Expected to arrive at the end of December.
NEW: Gilding Wax!
In our final pre-order offering from the new Dixie Belle Paint Company releases - we are taking pre-orders for the brand new 
Belles and Whistles Gilding Wax
! These luscious oil based gilding waxes come in 6 colours and give a scintillating finish to projects! Use on ornate carvings to enhance textures and details with a metal- like flare. Expected in store at the end of December.
I've got some GREAT news for all you Fusion fans out there - some Fusion faves that have been difficult to source all year are back in stock! YAY! From festive 
Cranberry
 to sumptuous 
Pressed Fern
 I can't wait to see what you create with these gorgeous colours! 
TSP
 – Fusion's wonderful degreaser that's ideal for prepping surfaces is also back in stock! As is their 'must-have' 
Brush Soap
!
These fab brushes are back in stock at Shabby Nook! 
Cling On!
 paint brushes are designed to give a flawless result and have become firm favourites with painty peeps and furniture upcyclers. We love Cling On! brushes at Shabby Nook because they are hybrid brushes that work well with all the different paint brands and types we sell. They are fab with chalk paints, milk paints and acrylic.
This simple but effectively styled side table was transformed by private Facebook Group member Laura Burton. It is seriously sassy and chic! This table started off covered in thick black gloss and primer. Laura loved the shape of the legs and so persevered with sanding, sanding and more sanding until she got it down to solid wood, making sure to remove all the old paint and primer. Laura painted it using Fusion Mineral Paint's Coal Black and mixed Posh Chalk Pigment in Lemon Gold with a flat topcoat to paint the lower legs a lovely bright gold. She finished by coating it with Dixie Belle's Howdy Do Hemp Oil.