We're now stocking Annie Sloan!
Posted by Shereena Starmer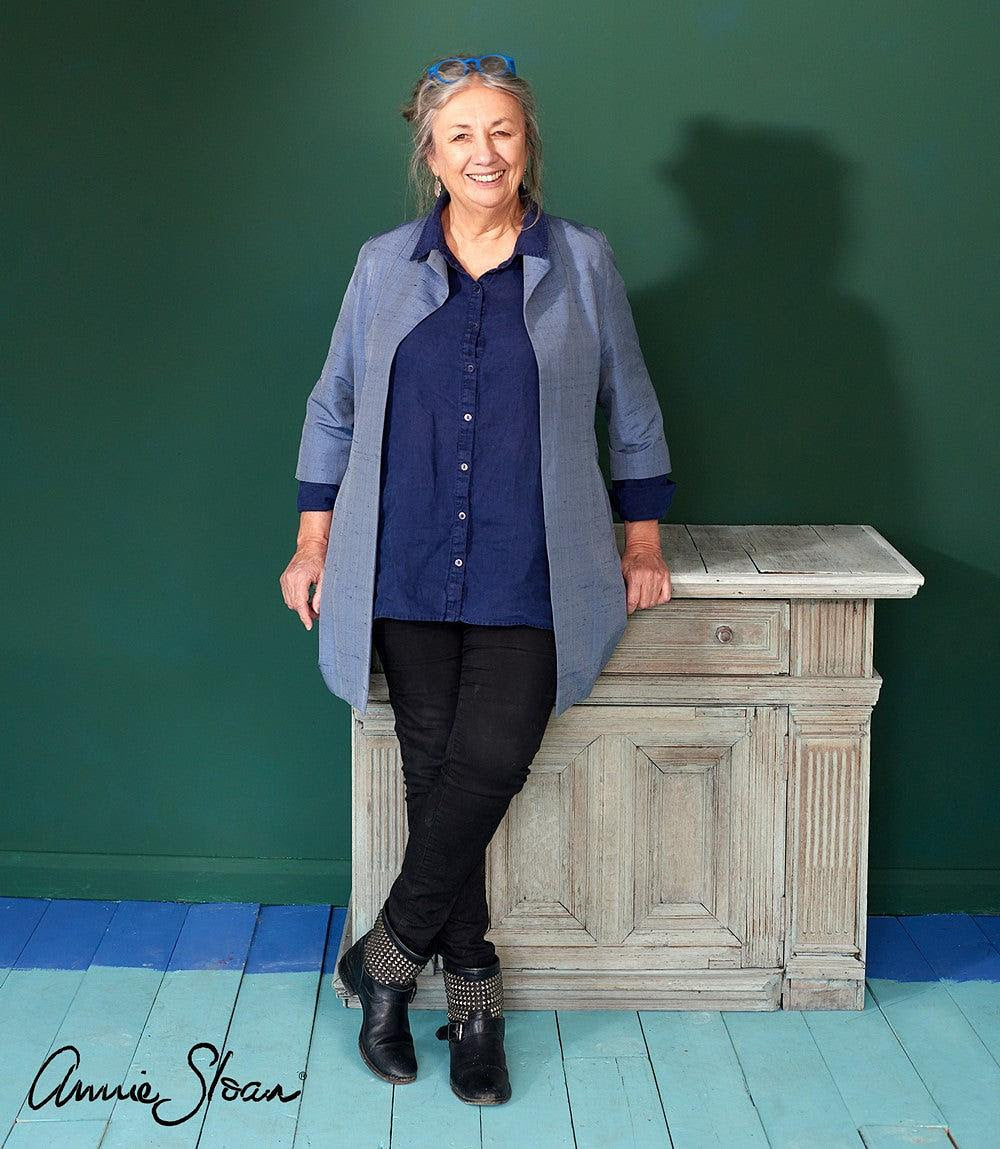 Introducing... Annie Sloan at Shabby Nook!
Annie Sloan has been an absolute icon in the world of home decor and interior design since 1988 when she published The Complete Book of Decorative Paint Techniques. She is widely considered one of the world's leading authorities in paint, colour and style and is the reason I got into the furniture painting world! I'm so excited to now be an Annie Sloan stockist!
We have 2 fabulous paint lines for you to choose from - the traditional but iconic Chalk Paint™ or modern and sleek Satin paint.
Annie Sloan Chalk Paint™
Easy, fun and versatile, Annie Sloan Chalk Paint™ is for everybody from casual weekend upcyclers through to dedicated furniture restorers and artists. Requiring very little prep, simply apply the Chalk Paint™ with an Annie Sloan natural bristle brush, and finish with a wax for that stunning Annie Sloan look that we all know and love!
CLICK HERE FOR ANNIE SLOAN CHALK PAINTS
Annie Sloan Satin Paint
For a modern, smooth, sleek, and contemporary finish go for Annie Sloan's Satin Paint! This gorgeous finish is perfect for a mid-Century modern look and colour blocking.
This is a one step solution to painting wooden and metal furniture with no additional topcoat or finish required. Simply prep your piece by cleaning with Grime Cutter and give it a sand. Apply the satin paint with an Annie Sloan Flat Brush or Smooth Sponge Roller. Alternatively the Staalmeester Microfibre Rollers are also brilliant for obtaining a sleek finish.
CLICK HERE FOR ANNIE SLOAN SATIN PAINTS
Problem Areas
Having a problem with tannins or dark marks bleeding through? I recommend using the Smith & Rodger Blockade Stain Blocking Shellac Primer before applying your chosen paint.
This stuff is like magic and the aerosol version makes it super quick and easy to use!