Autentico Furniture Paint our newest brand! Read on to find out the why's
Posted by Shereena Starmer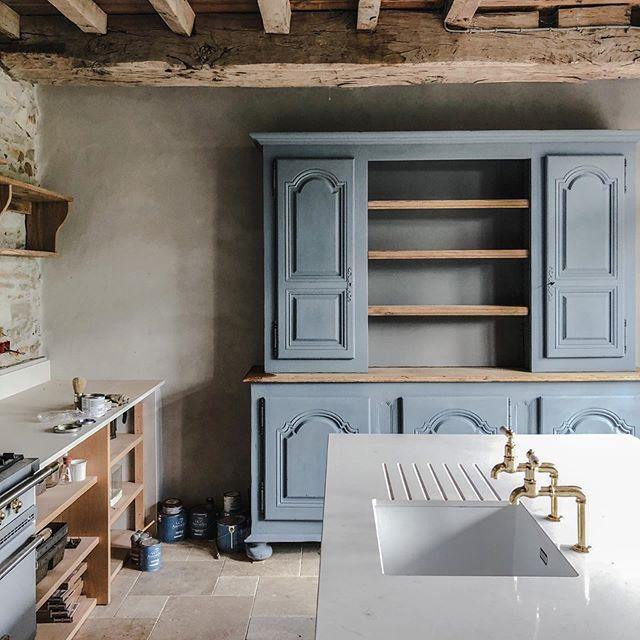 Ok...I know... we have got ALOT of brands now under our Shabby Nook umbrella, and you could well be thinking...Why! Well like many other creatives I do like variety and quality and serving you my little bum chums the best of the best. I still felt we had a gap we needed to sort out, but wasn't really going to look at it until the end of the year as we are still establishing the wonderful Dixie Belle Paint. With lots of fun plans....but then, BOOM! The world changed and the need to act smartly and swiftly was upon me. 
With the current crisis of COVID-19 its shaken up a lot of  small paint businesses that only have 1 brand available when demand is at the highest its ever been! Seeing other businesses so vulnerable made me even more determined for us to be even less so. 
Autentico Paint has been around a very long time, so for me this was a good sign! Alot of research later into various other brands Autentico Paint was the right fit for our customer and offering, with scope to grow the business in other directions too. 
Now then... thats the back story so what about the actual furniture paint!
Well, I thought it would be good, but I had no idea just how AMAZING Autentico is. I played, scratch battered, painted random things, clean, dirty, greasy you name it I did it. I was mega impressed and actually super annoyed with myself for not looking into Autentico Paint sooner! 
Many conversations later with the lovely Layla (Autentico Paint marketing boss and all round superwoman) We placed our first whopper of an order. 
So why am I ALL in with Autentico Paint?
put simple..
160 colours available from 100ml - 10 litre Eggshell paint, Wall paint, Exterior Paint, no seal paint, masonry paint, super duper fancy paint, blingy paint, plaster type paint, superior paint, and a whole new world of accessories, decorative finishes, faux finishes. Stripper, cleaner, different primers, top coats, floor treatments 
ok perhaps that wasn't put simple... what about this:
UV stable . Environmentally Friendly . Water based . Extremely Durable . 160 Colours
OR how about this:
A great alternative to our wonderful Fusion Mineral Paint. We are facing a world pandemic and supply chains have been severely affected with no measurable as to when supply will resume to normal levels. But  based on current information on manufacturing, raw materials, and unprecedented demand for Fusion product globally. "Normal"  realistically may not return until winter 20/21. Autentico Versante Matt is a  no seal paint that's easy to work with and the eggshell is super durable with a lovely low sheen finish. We recommend Autentico Paint as our nearest alternative to Fusion. But it isn't a like for like paint... give it a try!