How can simple changes make a bedroom more eco-friendly?
Posted by Shereena Starmer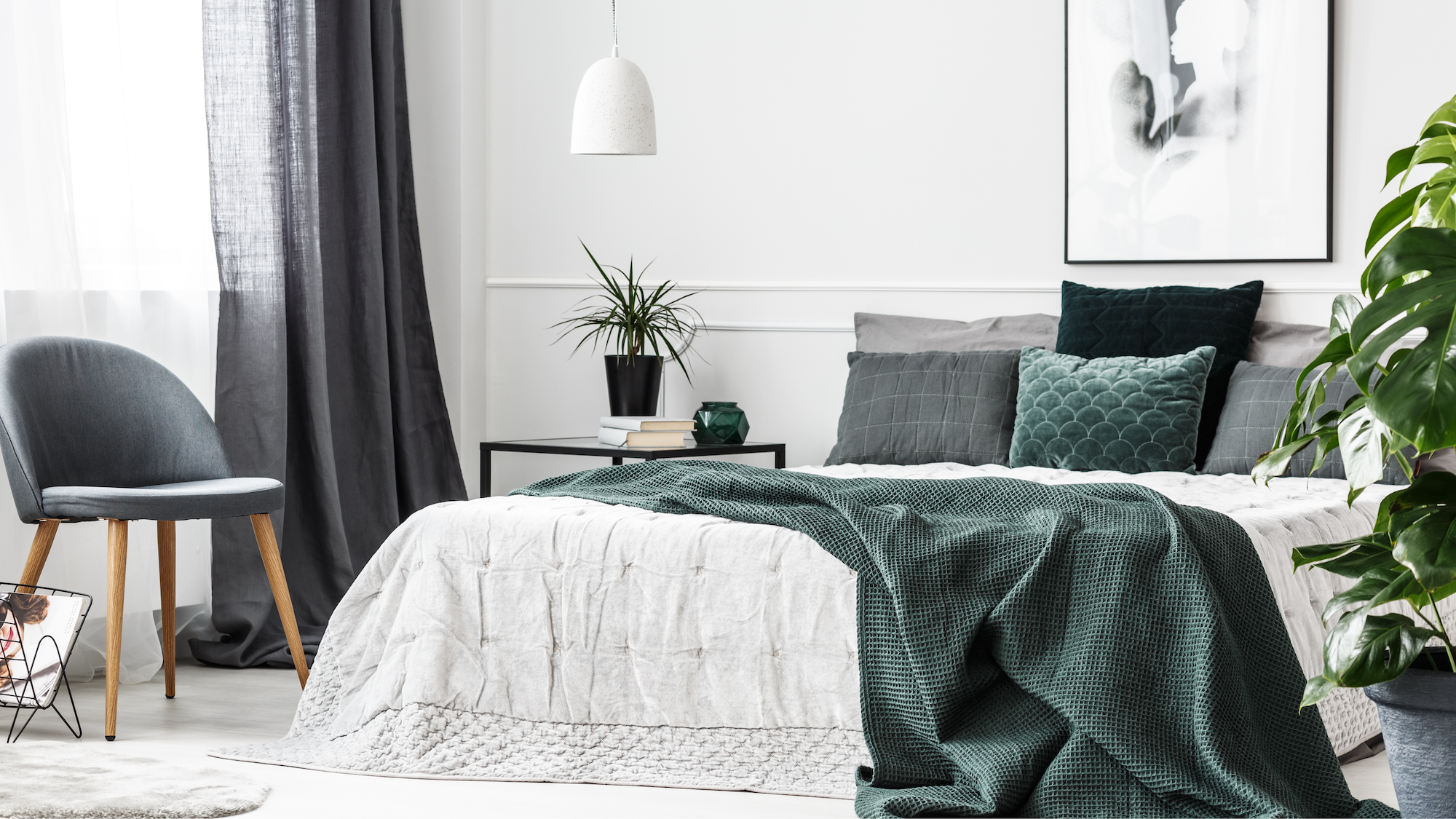 We all know the importance of keeping sustainable in the home. Here are some easy tips on how you can transform your bedroom into an eco-friendly sleeping space. Not only will these changes be better for the environment, but there are added benefits to your health too! 
1. Use ecofriendly fabrics
Switching your fabrics to natural materials such as bamboo or organic cotton is the easiest place to start. By doing this you are removing any harmful chemicals from your room that comes with conventional textiles.
2. Choose restored furniture

Not only will you own a one of a kind piece, by refurbishing your old furniture you are reducing your carbon footprint dramatically! If we all restored our furniture, think of how much less space would be used in landfills too. 
3. Use non toxic paint
Paint can produce all sorts of chemicals. It's so important to use low VOC paint when redecorating your walls and even furniture because it is said that the chemical exposure can aggravate allergies and cause respiratory problems… even once the redecorating job is complete. 
4. House plants
House plants beautifully increase oxygen levels and look just gorgeous in any room! It has its added health benefits as plants produce moisture in the room which reduces colds or sore throats and also helps for a better nights sleep. 
5. Change your lights

 
LED lighting last longer than any bulbs in the market! It also allows you to save money on your electricity bill. 
6. Unplug standby appliances

Even though you won't be using your electrical appliances, are they using your electricity?! Not only will you save on energy costs, you will be saving the planet by unplugging any unused appliances.
7. Use eco-friendly cleaning products
There's a market for natural and eco-friendly cleaning products which are nontoxic, biodegradable and are produced with sustainable manufacturing practices. These products are both conscious of the wellbeing of the planet, as well as you and your family's health. 
Clean with reusable cloths rather than throwaway towels or kitchen roll. Happy cleaning!

8. Choose your accessories wisely 
Rather than buying items that are mass produced, try finding home accessories from charity shops instead. Thrifting can be a lot of fun as you can find some unique and wonderful items. As trends will always come and go, opt for super personalised accessories that you will want for years to come. All these ways together will reduce the carbon footprint your home decor items have left on the planet. 
9. Wear eco-friendly clothes 
The term fast fashion is given to how quickly people buy and throw away clothes. Every week the UK sends 13 million items of clothing to landfill which is unsustainable. By shopping for vintage and pre-loved outfits you can help to reduce the carbon footprint that is impacted by 'throwaway fashion', or even find ways to make the most of your current wardrobe by accessorising items that aren't fashion led, such as white shirts or denim jeans. 
These are just a few simple ways that help play a part in saving the planet and preserving our natural resources for future generations.