Shabby Nook - Award Winning Furniture Paint Specialist!
Posted by Shereena Starmer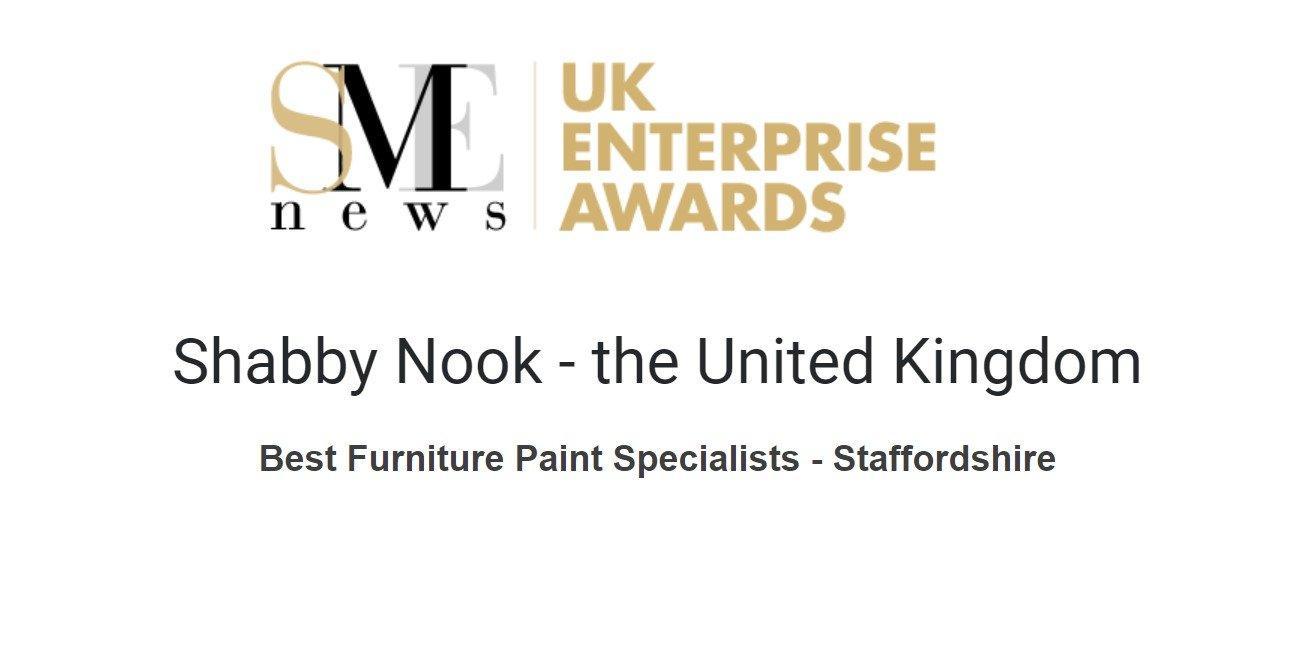 In September 2021 it was announced that we had won the SME UK Enterprise Award for Best Furniture Paint Specialist - Staffordshire! 
Now in its fifth year, the SME UK Enterprise Awards recognise SMEs of all sizes who are endeavouring to better business in their industries. Whether it's by nourishing rich internal cultures to promote employee satisfaction, by offering next-level customer service, or through an enduring dedication to innovative products – British SMEs are truly the lifeblood of the country's economy and business landscape.
According to SME News, the UK Enterprise Awards are given solely on merit and are awarded to commend those most deserving for their ingenuity and hard work, distinguishing them from their competitors and proving them worthy of recognition. You can read their full press release here. 
We are so proud of the work we do at Shabby Nook - we pride ourselves on providing excellent customer service, valuable advice, and top quality products and brands. We are honoured to be recognised for our hard work with this fab award! Thank you to our lovely customers for all your support over the years - we wouldn't be here without you!