Nooky Gossip 91: NEW PAINT BRAND Day Dream Apothecary, Dreamy DIY and How To Paint UPVC!
Posted by Shereena Starmer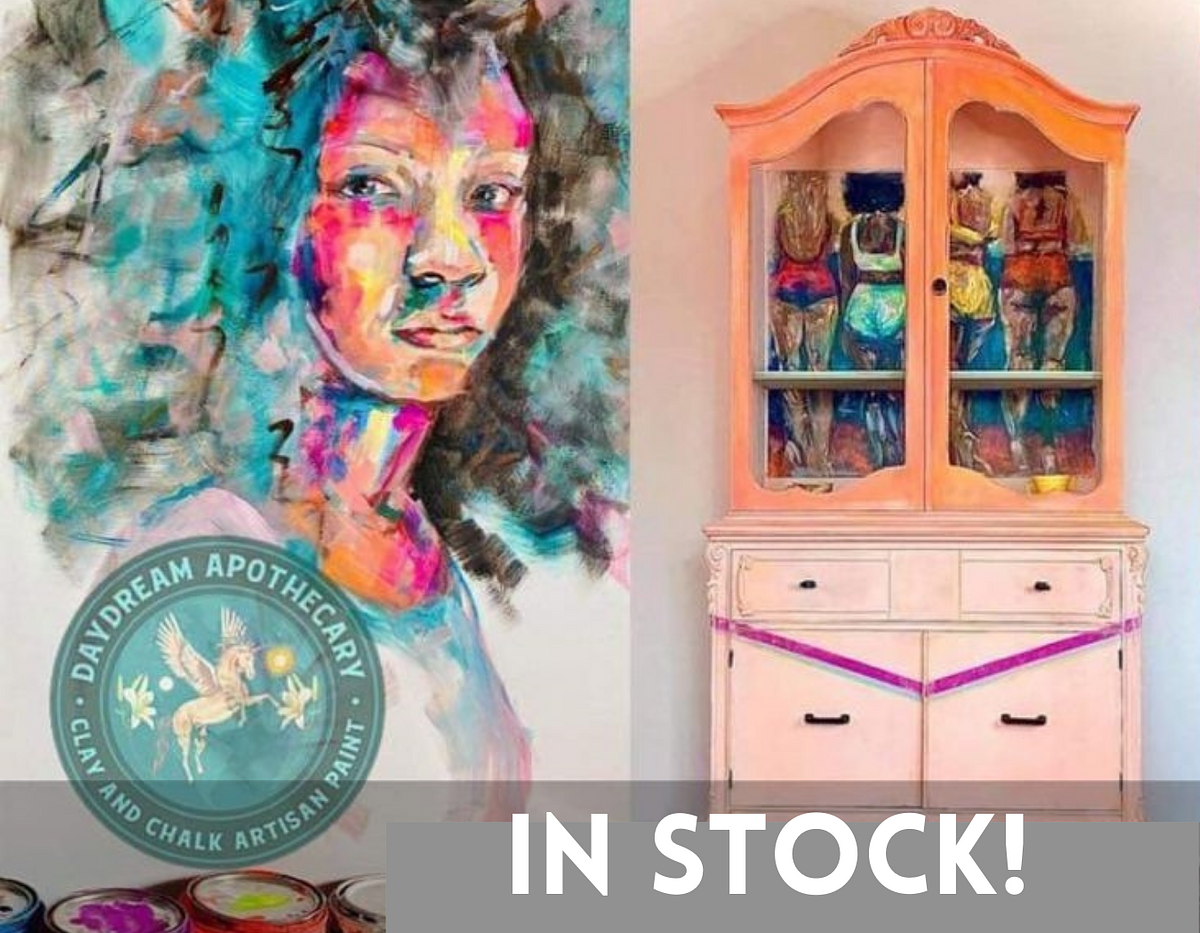 DAYDREAM APOTHECARY HAS LANDED!
Daydream Apothecary is now here and ready to be sent out! Order now and get your hands on it next week! Watch my recent live to see how fab this paint is! https://fb.watch/d67BG0VcpD/.
This is the perfect paint to inject some colour into your home and garden in time for summer! I'm so impressed with the quality of this paint - it's already super popular in the US and now we have it here!
We all know our paints can be used on furniture to create beautiful bespoke pieces perfect for our homes and lives. But that's not all they can be used for!
Our paints can also be used for other DIY projects -with half term and the long Jubilee bank holiday weekend fast approaching - this is the time to get those outstanding home improvement projects done at last!
By adding some water to water-based paints, you can actually paint fabric! Mix it 1 part paint to 1 part water and apply the paint to damp fabric. Leave it to dry and gently sand to remove any roughness. Repeat the process until you are happy with the coverage and for an opaque finish don't water down your final coat of paint. Finish by applying some clear furniture wax to add some softness. Or use Posh Chalk metallic paints and pigments and paint them directly onto the fabric!
You can even create your own fabric dye using water based paints! Use approx 1 part paint to 20 parts water (depending on the depth of colour you are going for), stir well to ensure it is thoroughly mixed and dip your fabric in it ensuring all parts are covered. Remove the fabric and allow to drip dry. Once dry, tumble dry or iron the fabric to seal in the colour - and admire your freshly dyed fabric! 
Who doesn't love giving the home an update with a quick lick of paint on the walls? Dixie Belle Silk Paints and Fusion Mineral Paints are brilliant for creating feature walls in your favourite colour!
Talking about dreamy DIY projects - if you're fed up with your dated UPVC doors and windows and don't want to fork out for expensive replacements, Connie Clarke from FAFF Designs has some amazing news for you - you can do some DIY and paint them using Dixie Belle's Slick Stick and Silk paint in Black Sands for a fresh and modern look!  Check out her video on how she changed her UPVC doors from brown to stunning black: https://www.youtube.com/watch?v=j-VLJsiwyB8 
How fab do they look?! It is incredible what a difference a simple colour change can make to the feel of your home - making it more comfortable to live in and, if you fancy moving to pastures new, easier to sell!
Meet fellow painty peeps like Connie over in our Facebook group - share your projects and get expert advice from those in the know!
CLEARANCE ITEMS!

We have created a clearance area on the website so you can easily see the treasure trove of bargains available!
There are some gorgeous fragrance products that have been reduced by 50% - not because there is anything wrong with them, but because they got a little warm in the recent heat and the packaging got slightly damaged - the products themselves are unaffected! We also have a small amount of Autentico left - with 50% off the remaining products.
Make sure you're following us on all the socials!
Tag us in your posts of products you've purchased and projects you're working on and we will give you a shoutout - helping to grow your following!
What's your next DIY project to tackle? Tag us in your DIY pics so we can share them on our socials!