Nooky Gossip 67: Autumn Inspo and Amazing Autentico Offer!
Posted by Shereena Starmer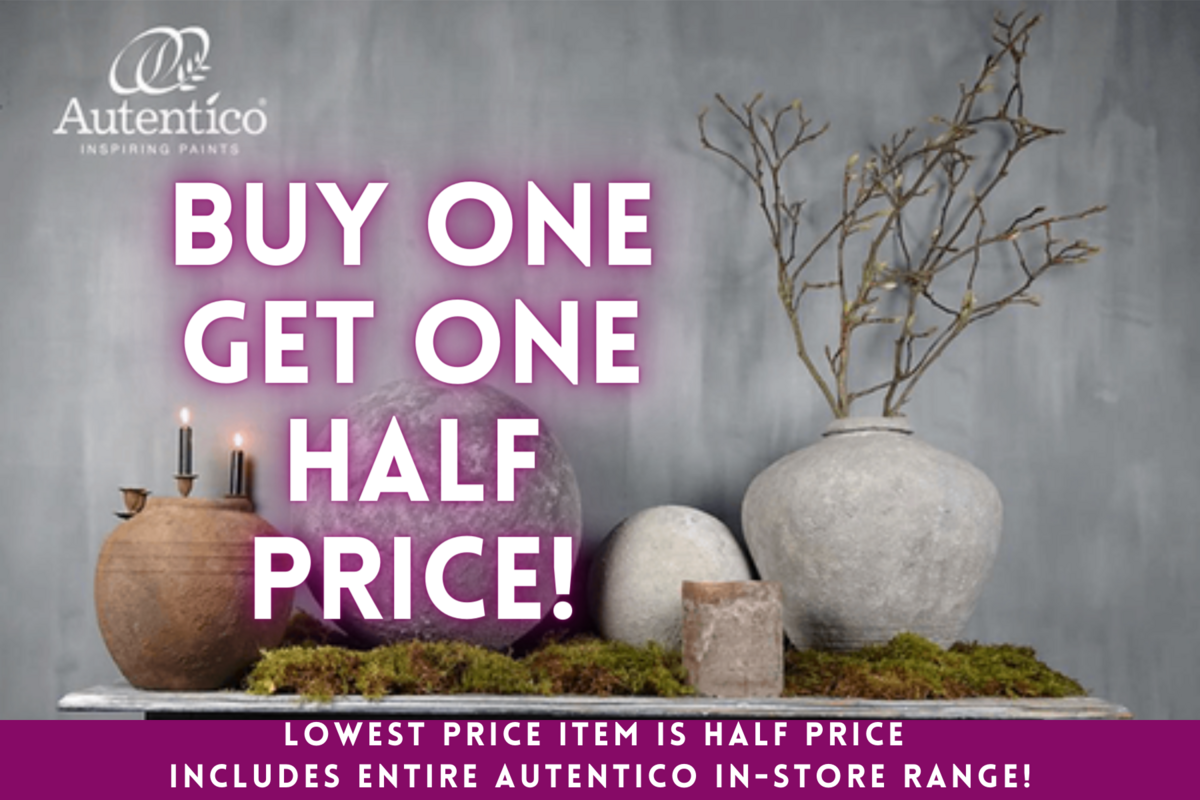 SPECIAL OFFER!
Treat yourself to some fab Autentico products with our amazing buy one get one half price offer! This offers applies to all products in our Autentico in-store range - paints, primers, powders and more! We are BIG fans of Autentico - they produce high quality and super versatile products that our customers are very impressed with.
The discount is applied to the lower priced item and is applied automatically at checkout. This is a great time to restock on your favourites and try something new!
Posh Pumpkins & Autumn Inspiration!
Have you seen Stacey Solomon's amazing autumn door display that's been all over the media recently? It's stunning and we're all for big displays of gorgeous décor at Shabby Nook! But if you're looking for a little autumn inspo on a smaller scale - look no further, we have you covered!
Our Posh Chalk range is the perfect place to start when it comes to creating some stand out decorations for your home. WoodUBend painted this posh purple pumpkin using Posh Chalk Metallic Paste in Violet. So simple but it's guaranteed to stand out from the crowd!
Alternatively a gorgeous autumnal table centre piece is a lovely way to bring some seasonal décor into the the home.
WoodUBend created this stunning display by painting fresh green leaves and apples with Posh Chalk Pigments in a range of colours - Copper, Pale Gold and Byzantine Gold. Mix the pigments with Posh Chalk Infusor to create the most amazing metallic paint. Painted apples won't last quite as long as the leaves and pumpkins, but they do look gorgeous! Send us pics of your autumn creations and we will share them on our socials!
You can also check out our newsletter from last year here for even more pumpkin inspiration!
NEW!
We've added Clear Shellac Barretine White Knotting Solution to our paint essentials range! It's a clear knotting solution made from the finest White Shellac and is just what you need to seal wood knots and treat resinous areas of timber.
NEW!
We've also added Cascarez Fast Grab Wood Glue to our essentials collection! This stuff is amazing - it bonds in 10 minutes and in less than 2 hours it is stronger than the wood itself! It's the ultimate fast grab wood adhesive. Get yours today!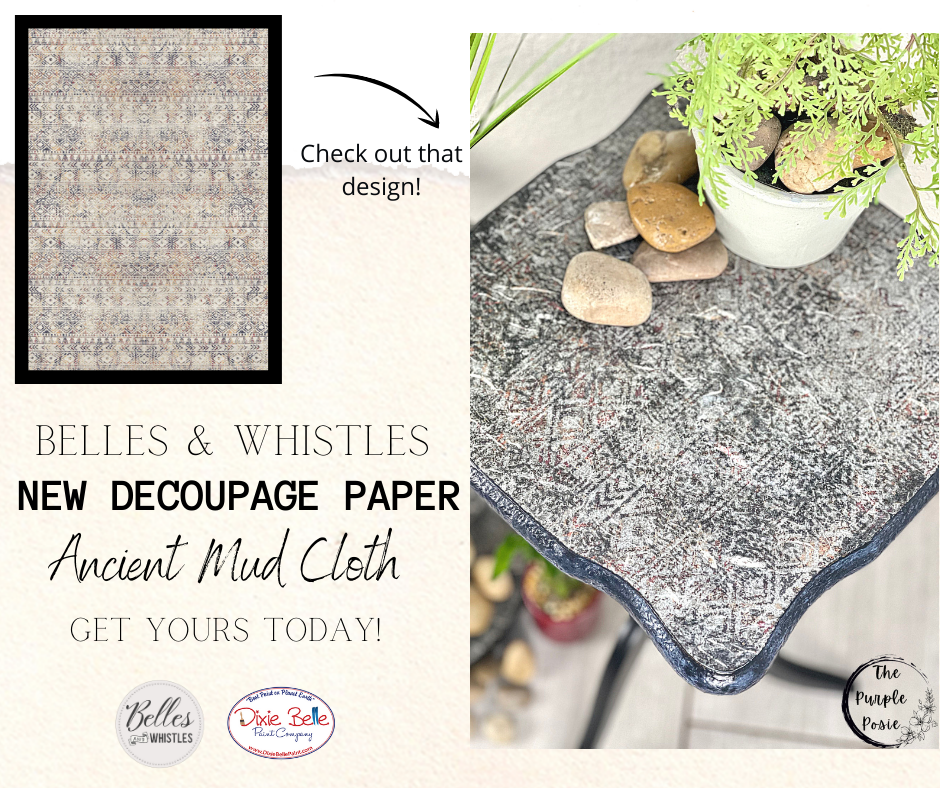 Ancient Mud Cloth - Decoupage Rice Papers
Have you looked at the new Belles & Whistles Decoupage Rice Papers yet? Check out this gorgeous transformation from the Purple Posie using the Ancient Mud Cloth design! We love its natural, bohemian, shabby vibe! What's your favourite design?
The talented Nicola Burgess is back in the spotlight this week with this gorgeous set of drawers! They look stunning after being brought up to date with Coal Black by Fusion Mineral Paint. Nicola also protected and enhanced the natural wood top and edge detail with Polyvine Wax Finish Varnish in Dead Flat. The addition of chrome handles with a slight aged finish complements the piece perfectly. Nicola says 'black is one of my all time favourites, it never dates and is a true classic like a tailored suit or little black dress.' We couldn't agree more, Nicola! This transformation is so chic and well executed - there is a softness to it meaning it can fit into any home décor!
For more furniture painting and crafty inspo join our private Facebook Group - Furniture Painting Hub with Shabby Nook! Share your creations, see what our members are up to, and get inspired!