Nooky Gossip 27! Fusion Mineral Paint Colour of The Week! Belles and Whistles Silkscreens in Stock! Cling On Restock! Mesmerising Mustard In the Spotlight!
Posted by Shereena Starmer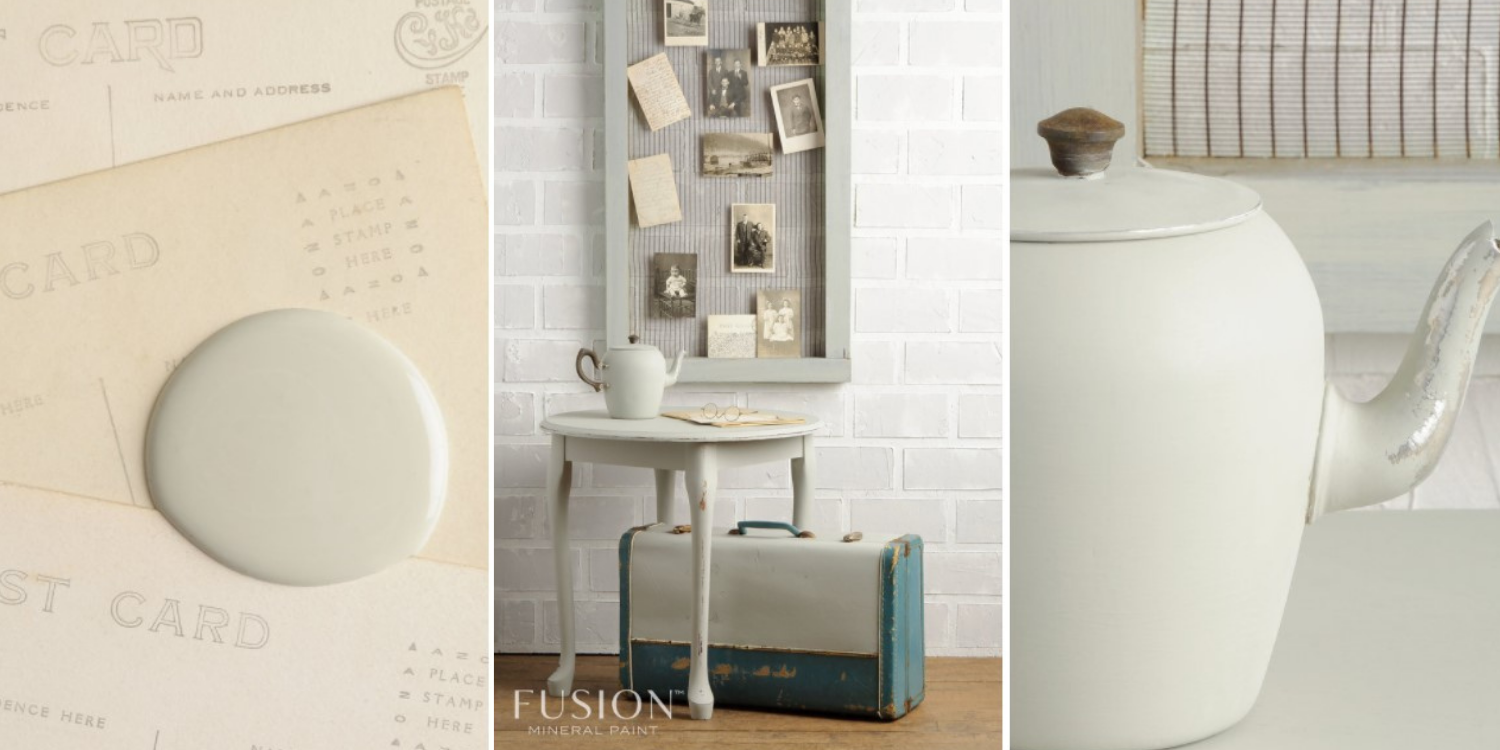 Brilliant Bedford!
Fusion are announcing a colour of the week each week during 2021 – and this week's colour,
Bedford
, has piqued our interest!
This is one we don't see talked about much on our pages but it's such a fab colour! It's a mid-range neutral grey with strong yellow undertones and it goes really well with other colours like
Champlain
,
Ash
and
Fort York Red
. Bedford's a calming colour and looks gorgeous whether you're going for a flawless finish, or when used to achieve a more distressed and rustic look. It's versatile and well-worth having in your kit!
What faves of yours seem to go unnoticed? What colours do you rave about? 
 Mesmerising Mustard!
What a gorgeous start to the day getting to sit at this dressing table!
 This transformation combines 
Fusion Mineral Paint in
Mustard
and
Midnight Blue
, with gold
Gilding Wax
 accents - and they are a match made in heaven!
This piece was transformed by Facebook Group member, Hazel Lightbody, and she designed and created it for herself - demonstrating fabulous self-care during this lockdown! We all need to treat ourselves to pretty things!
No stencil was used to achieve the different sections of colour - Hazel taped off the areas well to ensure clean lines. Great tip for creating your own shapes and patterns!
This got a lot of attention in the Facebook Group - and Hazel did such a good job that a member who admitted to not being the biggest fan of Mustard loved this piece!
Restock!
One of our fave collections, ClingOn! brushes have been restocked! We can't get enough of these fab brushes! Keep them in tip top condition and make your brush cleaning super easy with a ClingOn! Brush Keeper!
New Arrival!
The fab new Belle's & Whistles Silkscreen Stencils have now arrived at Shabby Nook. If you pre-ordered, your order will be sent out this week. If you didn't pre-order – get yours now!
Want to get our weekly Nooky Gossip emailed to you each week? No problem click the link below: