How to apply a Re Design By Prima Transfer / Decal To Furniture
Posted by Shereena Starmer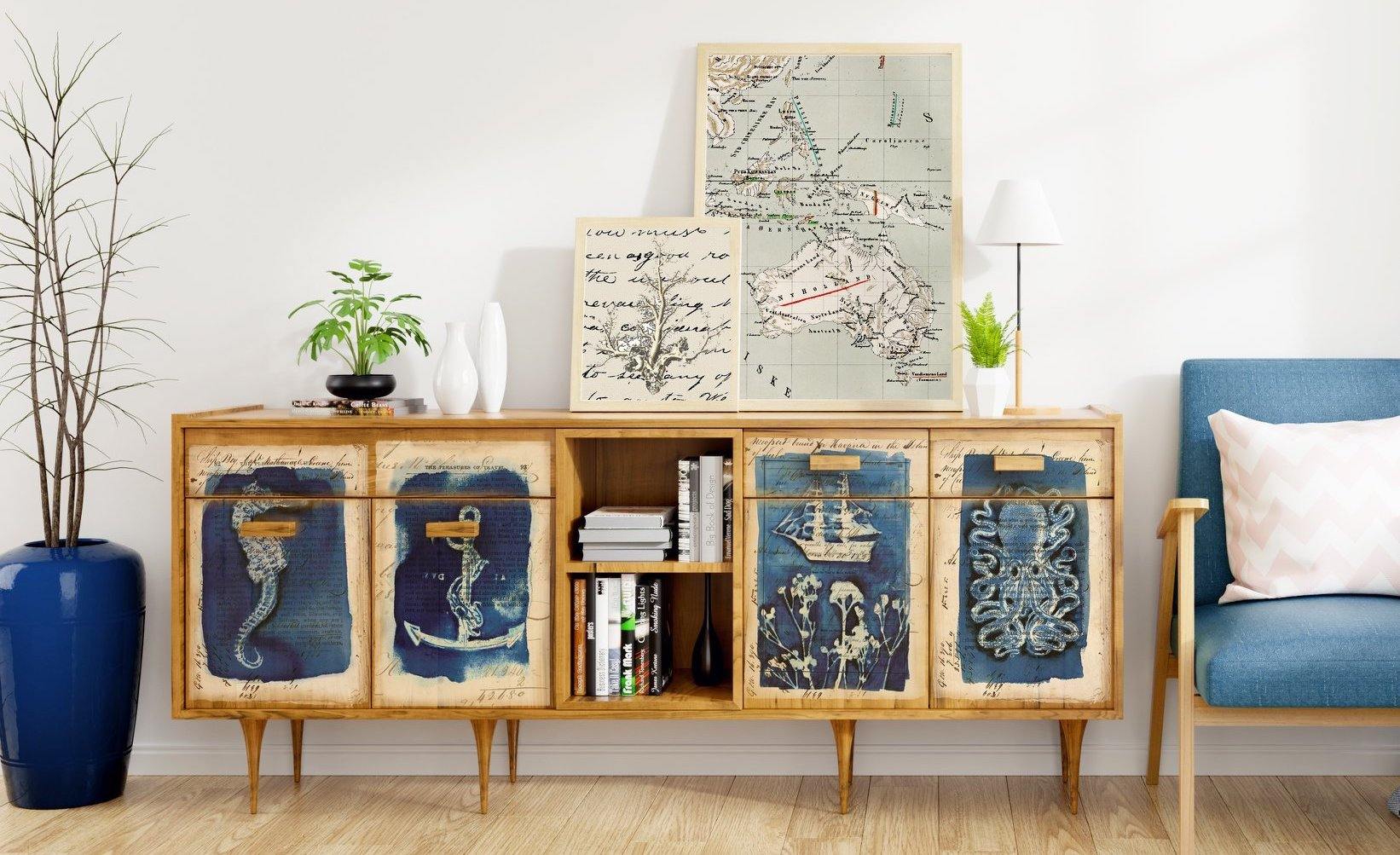 A furniture transfer is a pre-printed design that comes attached to a non-stick backing sheet. There's lots of beautiful designs you can choose from and they can transform your furniture giving vintage vibes, shabby chic, modern or boho feel.
Transfers can be used on any flat surface including mirrors, glass, wood, walls, furniture. It can also be used over painted furniture, just ensure that you've let the paint to settle for 24 hours before starting this process. You can apply a transfer on unpainted furniture, but not on a waxed piece.
Adding a transfer to your furniture can be a really simple task with such rewarding results... here is how it's done!
Step 1.
Clean your surface because if there is any dirt then it can prevent the transfer from adhering well. You can clean your furniture with Grime Cutter.

Step 2.
Choose which part of the design that you wish to use. Keep the two parts of the transfer paper together (the print and the white backing sheet) while cutting away at the part of the transfer you plan to use.  

The backing sheet is there to make sure that the back of the transfer doesn't get dirty, so it's really important that you handle it with care.

Step 3.
Once you have cut out all of the elements of the transfer, use masking tape to decide where you would like your transfer to sit on your piece of furniture. Once you are happy with the positioning of the design, this is where you can carefully remove the white backing sheet.

Step 4.
In the package for the transfer there would also be a plastic/wooden stick, this is what you will use to rub or also known as 'burnishing' the transfer onto the surface. Start from the edge and work your way in one direction, use the stick to rub the design until the image transfer is onto the surface.

You shouldn't have to push too hard but you may find you need to be repetitive in some areas of the transfers.

If your transfer meets a draw or an edge, it may be easier to cut the transfer with a scalpel knife before continuing to rub this on.

Step 5.
When you are happy that all of the parts of the transfer have been rubbed onto your surface, you can peel back the clear sheet slowly checking that all the transfer has....transferred! Look closely as you go and if there's a anything that hasn't transferred, smooth the clear sheet back into position and can revisit step 4.

At this point you may also notice that some of the transfer hasn't taken well to creases or edges (such as doors, drawers or handles), with a small knife gently cut into these areas and push the design into the crack.
Step 6.
Finally, rub firmly around all the edges of the transfer with your finger, this will help ensure it is well adhered and it will reduce the risk of it lifting should you want to add a sealant or a top coat over the transfer. By carrying out this final step it will also reduce the "haze" that you can sometimes get when applying over dark colours. 

Some of my favourite transfers:


You can find the transfers here for only £29.99
How inspiring are these pieces made by some of my lovely customers!
By Ronnie Stokes

By Jodie Flavell
 By Laura Downes



By Sue Adams

By Connie Clark
Don't forget to keep posting your transformations on instagram and tagging us or into our Facebook group.  We love seeing your masterpieces and sharing those with our followers on our Facebook and Instagram.
If you are not already in our fab customer focus group please join us here: Furniture Painting Hub with Shabby Nook private group on Facebook where you can also ask questions, be inspired and get support on your painting journey!